Have a brilliant half-term break! School reopens on Tuesday 4 November
_______________
On Today's Show...
Year two took our Black History celebrations to a new level with their Extravaganza. Hosting the proceedings, could it be.. Oprah!?
Among her guests were some exceptional performers, the fastest man alive, and the courageous Rosa Park!
In their lives we recognised the power of our own star values.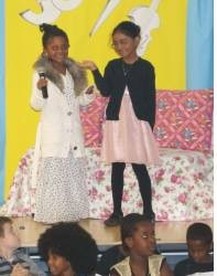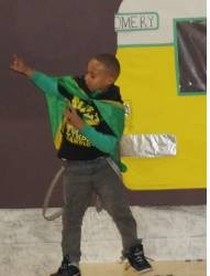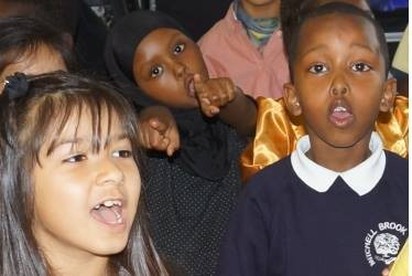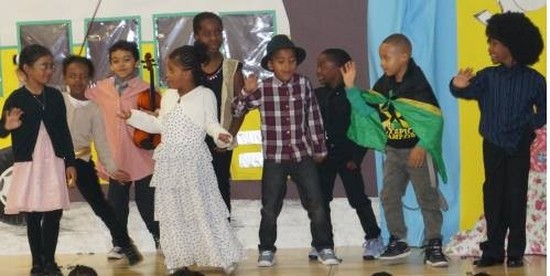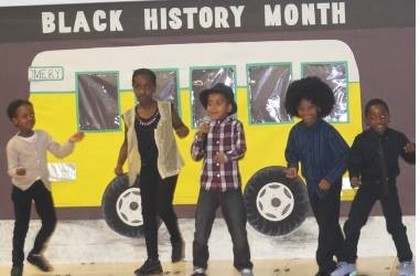 Black History Celebrations
During Black History Month the children have been researching inspiring lives, on the theme 'Advancement in the Face of Adversity'.
Plus they have been designing celebration stamps - with the winners to go to the Post Office! Families came in to see the great work too!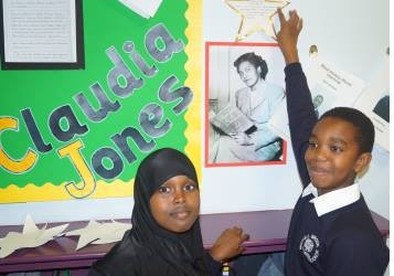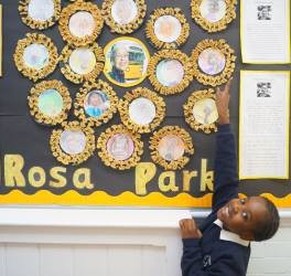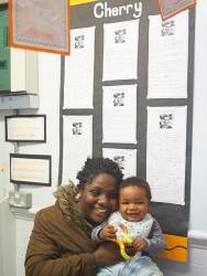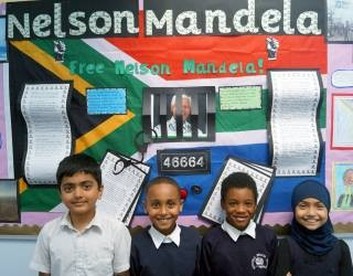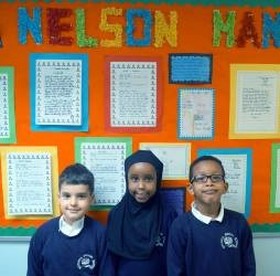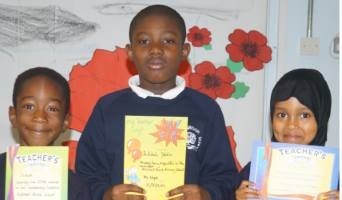 Greatest Expectations
In the last week before half term we are still putting everything into our learning.
At the Achievements Assembly children presented exceptional work in literacy, maths and topics, and there were commendable examples of our star values in action. See more on this weeks achievements page.
__________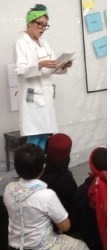 Year Five in SOS (Save Our Stories) Drama
Year Five visited the Tricycle Theatre in Kilburn for what they thought was a normal back stage tour. But then tour guide Nathan revealed he was a Scientist from the future and that the world has run out of stories, leaving the theatres empty!
He ask the children if they could go with him into his Story Lab and help him create the 'Story to of all Stories'.
The children agreed and over the coming weeks they will be working with the Lab to create their own story - which the Tricycle Theatre will put on stage!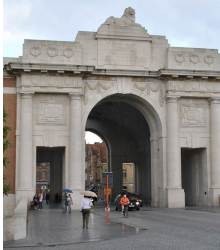 Visit to Ypres
At the end of our learning about the World Wars, children from year six visited Ypres in Belgium. They travelled by coach and ferry and stayed overnight.
Some of the most intense fighting of WW1 happened around Ypres, with hundreds of thousands of casualties in battles over a few miles of land. The children laid a wreath at the Menin gate where many soldiers are remembered and some of the most important lessons of history are to be learnt.
_____________
The Best Way to End Conflict - Resolution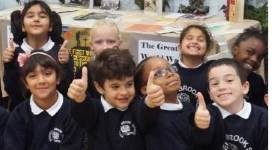 The Acacia class extravaganza was about Conflict Resolution - finding ways that are good for everyone without fighting.
And they showed how much we all learned from the experience of being divided by privileges for some.
When everyone agreed to ask to be reunited - it happened! That is how much we can achieve doing things the right way together!

______________
Double WW VE Celebration Day!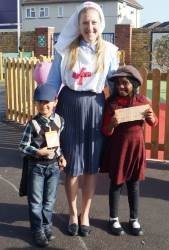 Parents and carers were invited to a celebration of the learning that has happened this term on the World Wars.
And the classes held VE Day celebration parties. We dressed up as those involved - such as nurses, soldiers and evacuees. (Thank you for the donations of food!)
Plus we had special reason to celebrate. Recently, two of the school houses have been getting special treatment. Lots of us had strong views on this - even children getting the privileges didn't like being separated from their friends.
Now this has ended and we celebrated being together again. How much have we learnt from this about the events of the war?
___________
OUR MAYOR'S MUSIC SCHOLAR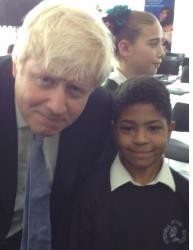 Louis in year 5 has been selected for the Mayor of London Music Scholarship.
The scholars, who are children with outstanding musical talent from non-fee paying schools all over London, receive special support and mentoring with their music.
Louis was invited to City Hall for a wonderful morning where he met his fellow scholars, famous pianist James Rhodes, and Mayor Boris, who called Louis over for a photo. Louis is a model for us all - if you want to be next, with hard work and dedication you could be!
___________________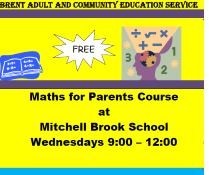 Courses and Meetings
for Parents and Carers
This term there are fun, interesting courses to help parents and carers improve their maths and reading skills and support the children's learning.
Plus the weekly coffee mornings. See more on the parents and carers page.
_______________
Looking for some of the events that happened earlier in the year? You can still read about them on the news archive page, and on the Fronter pages.
________