HAVE A WONDERFUL SUMMER BREAK!
School restarts on Friday 4 September 2015
______________
BREAKFAST CLUB AND AFTER-SCHOOL CLUB 2015-6
Here are copies of the letters for parents and carers with all the details:
Breakfast Club After-school Club
______________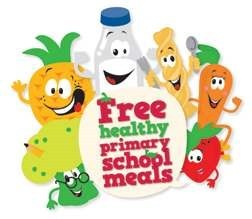 Are We Missing Out On Free School Meals?
There is now a quick on-line way to check if a child is eligible for free school meals.
Click this link to go to the checker.
Here is a letter to parents and carers about free school meals and why it is important for the school to apply if a child is eligible.
If you would like any help with this, speak to Bharti in the office.
_________________
(Looking for some of the events that happened earlier in the year? You can still read about them on the news archive page. )