HAVE A WONDERFUL BREAK!
SCHOOL RESTARTS ON MONDAY 13 APRIL
_________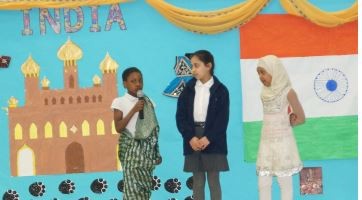 VOYAGE OF IMAGINATION
TO INDIA
Year Four's extravaganza was about India and an Indian school. The children there are getting an education, but some still have to get water from a well. This made us think if the rights of these children are being respected - and also what we have to be grateful for.
Plus there were fascinating facts about geography, Sikhism and life at the Indian school. Some times elephants come too close - and the school has to shut!
____________
The Very Best of Spring

We have been celebrating our remarkable readers, wonderful writers, marvelous mathematicians, consistent achievers and overall STARS of the term.
Lots of family and friends jointed us for the event, and there was even a special performance by our Irish Dancers.
See lots more on the Spring 2015 Achievements Assembly page.
_______________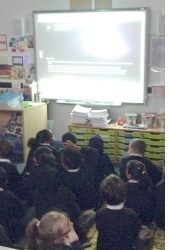 Watching the Solar Eclipse
At 9.25am on Friday, Mitchell Brook classrooms turned to darkness.
Despite the weather's attempts to spoil this rare phenomenon in which the sun is obscured by the moon, the children and staff tuned in live to watch video streams of the solar eclipse.
Children have been excited to learn about this event, some classes even made their own solar eclipse sunglasses!
______________
Laurel in St Lucia
The Laurel class extravaganza took us to the Caribbean island of St Lucia to find out about all the things you can see and do and even eat there!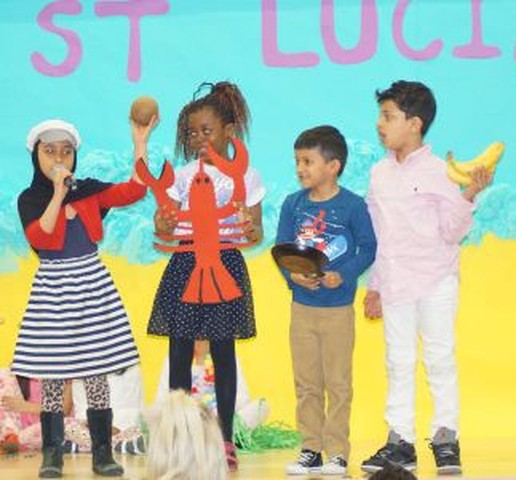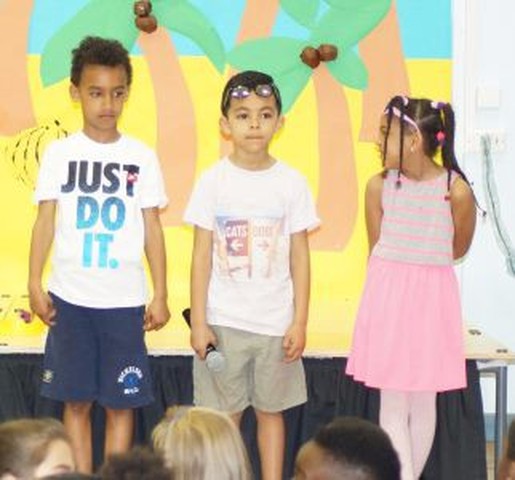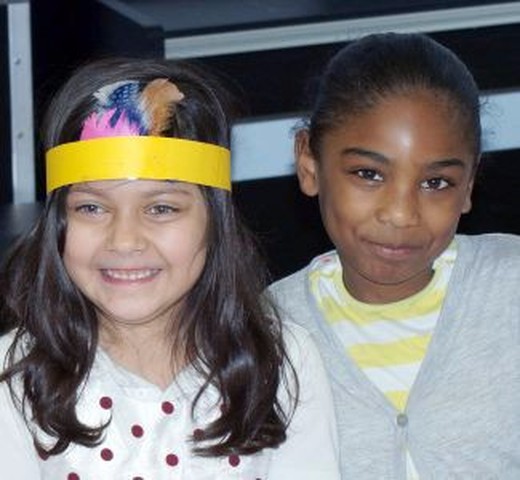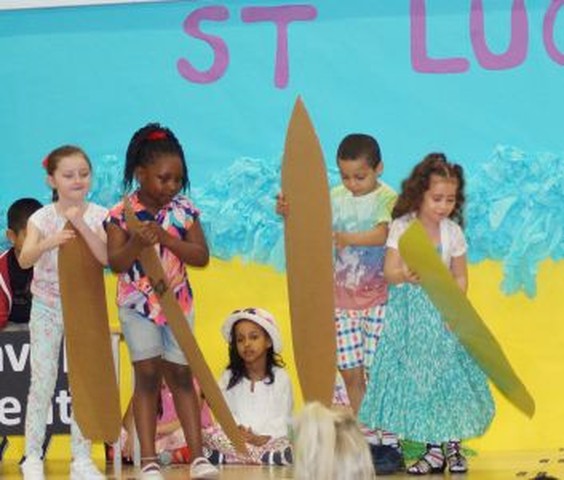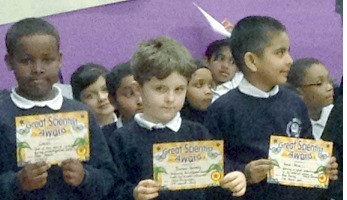 NEW AWARD - FOR OUR GREAT SCIENTISTS
At the latest Achievements Assembly a new award for Great Scientists was given for the first time.
The first ever winners demonstrated important scientific skills like research, observation and discussion of the results. The award can be made for work during science lessons, science club, or special initiatives at any time.
___________
WE MADE OUR FACES (SERIOUSLY) FUNNY FOR MONEY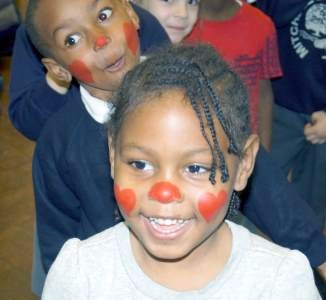 Red Nose Day fits in closely with our whole school ethos.
As an aspiring Rights Respecting School we understand that every child in principle has the right to an education, although some do not receive one.
We actively support local initiatives to improve lives in our community, like the SUFRA food bank. And as a result we earned our places at WE day, the great event of motivation and commitment to make positive change locally and globally. We wore our red noses with pride!
_______________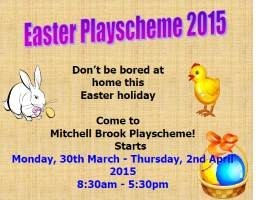 EASTER PLAYSCHEME - BOOKING NOW
The Easter Playscheme at Mitchell Brook will run from Monday 30 March to Thursday 2 April.
It lasts from 8.30am to 5.30pm, and costs are reduced for Mitchell Brook pupils.
Places are limited, to book one, please fill in this form and return it to the school office.
___________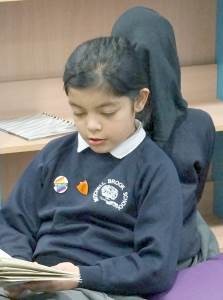 BOOK WEEK FINALE - THE READATHON!
On the last day of Book Week it was the Annual Mitchell Brook READATHON! Working in rotas, someone was reading for the whole day, ALL 24 HOURS. Some children are stayed all night, for reading and story-telling!

See more about the whole week on the Book Week Page.
_________________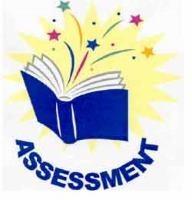 New Assessments at Mitchell Brook
Like primary schools all over the country, we have to apply new ways of assessing pupil progress being introduced by the government.
Here is a brief explanation of what this means at Mitchell Brook, and here is a full Assessment Statement of how we will be supporting our children at this stage in a challenging transition period that is being initiated for us all by the Department for Education.
____________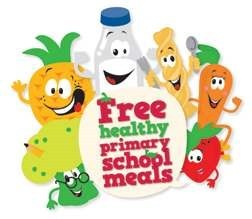 Are We Missing Out On Free School Meals?
There is now a quick on-line way to check if a child is eligible for free school meals.
Click this link to go to the checker.
If you think your family might be entitled, please use this to find out. This also helps to make sure that the school is receiving as much funding and support as possible.
_________________
OUTSTANDING NEWS
We have received a letter of congratulations about our performance from the Minister for Schools.
First, here is a note of explanation from our Head Ms Landreth and here is the letter from the Minister.
___________
Looking for some of the events that happened earlier in the year? You can still read about them on the news archive page.