Respecting Rights - and Responsibilities
We are on our way to becoming an officially Rights Respecting School.
This will show that we understand and practice as a whole school the United Nations' Convention on the Rights of the Child.
These rights fit closely to our own Star Values and we are aiming for the UNICEF Rights Respect School Level One Award this year.
The Sycamore Class extravaganza was all about knowing our rights - and the responsibilities that go with them. They even got the message into these great songs.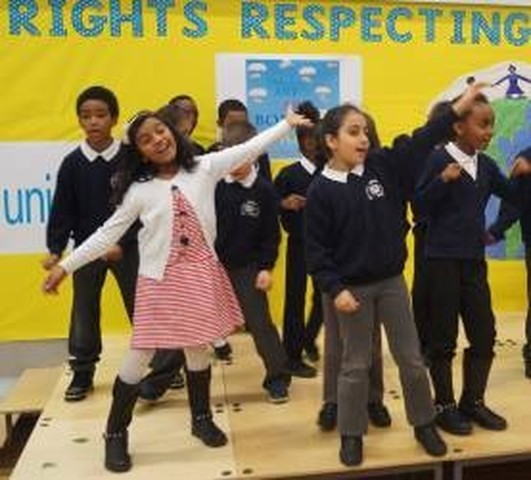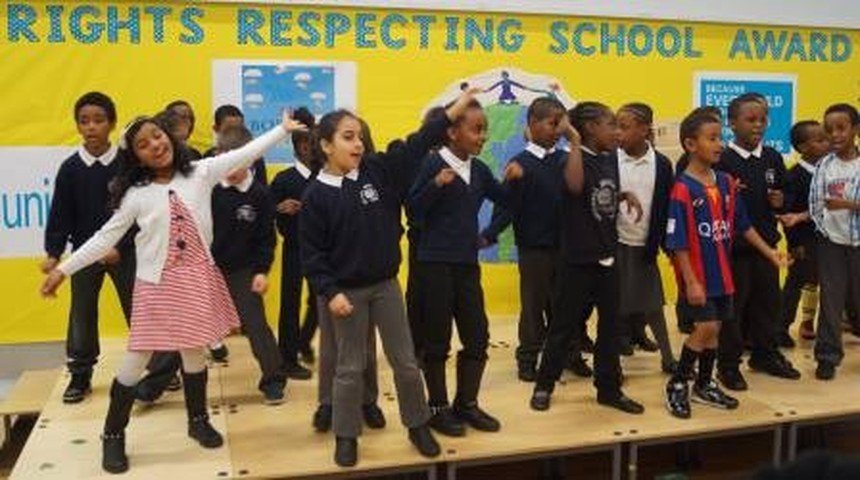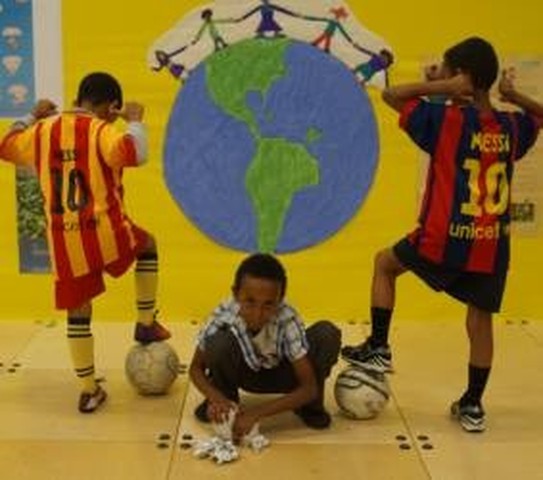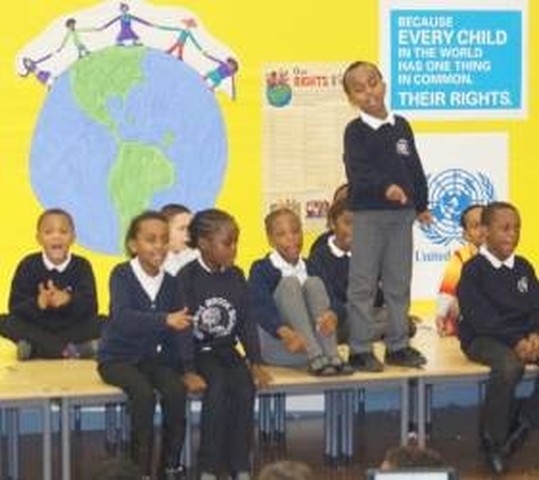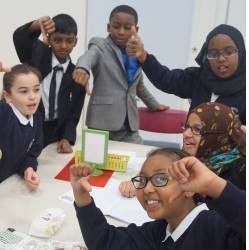 Learning to be Entrepreneurs
Looking super sharp and business-like, the children of Year Five have been budding entrepreneurs for a day. They were recruited by Fruit-to-Suit snacks company as a team of directors, reps and finance mangers to run Mitchell Brook's very own tuck shop.
They did some serious product selection and market research. And 'STAR BITES' will be coming to a playground near you soon!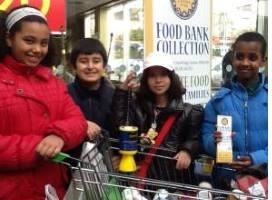 The Difference We Made
We just received this message from Sufra, the food bank who provide food to families in urgent need all over Brent:
"We are very grateful to the children from Mitchell Brook Primary School for helping us to collect food donation at Asda Wembley Park on Saturday 15 November. Christmas is a busy time at the food bank, and in total we collected 22 trolley of food across the weekend. We look forward to welcoming more children from the school to take part in future food drives."
You can read more about this, and all the efforts we are making for positive change, on the Giving and Growing page.
______________________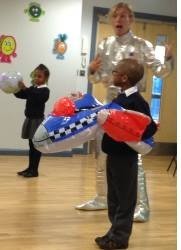 Our Bullying-Free Space
During Anti-Bullying week we have been busy writing definitions to understand bullying, and exploring how we can ensure that everyone is happy and safe.
We had a performance and follow-up workshops on an Inter-galactic mission to rid Planet Earth of bullying!
Our school theme is "Don't stand there, stand up!" We have been recognizing the important role we all play, especially as bystanders. We are a TELLING school and together are working super hard to prevent bullying.
_____________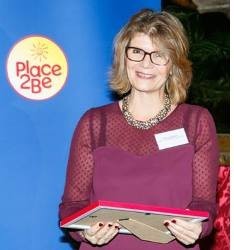 Special Award for our
School Project Manager Christine
Christine and the school were selected out of entrants from all over the country and received a High Commendation for a school-based clinician at the Well-Being in Schools Awards, run by Place2Be, the organisation behind people like Christine.
The award was presented at a special ceremony in Kensington Palace where Christine met other winners including children who have succeeded with help from Place2Be, and patron Kate the Duchess of Cambridge.
______________
Like an Ancient Egyptian!
One day a great Egyptian Pharaoh died of choking. Three thousand years later, the tomb was rediscovered. But what was waiting inside? Find out here!
Kapok class have been learning about the Ancient Egyptians. Pharaoh thought he was divine, while the life of the people depended on the annual flooding of the Nile. The Kapok extravaganza shared lots what they have discovered, and a really exciting story!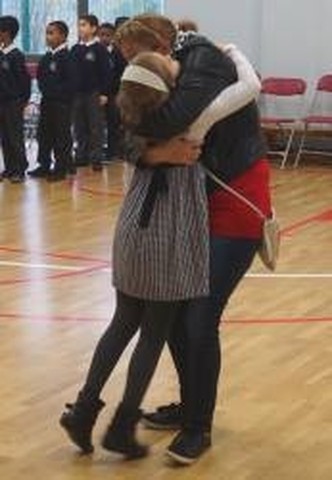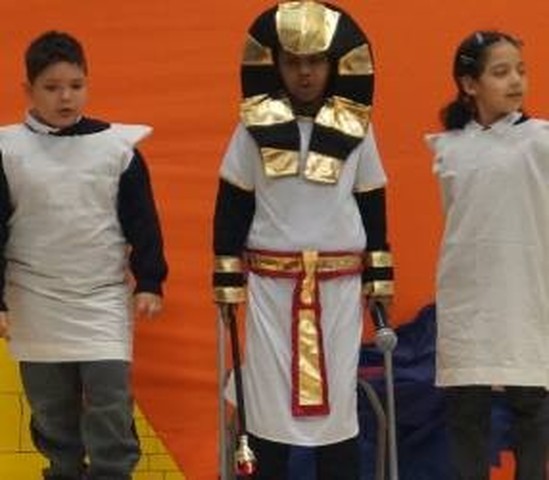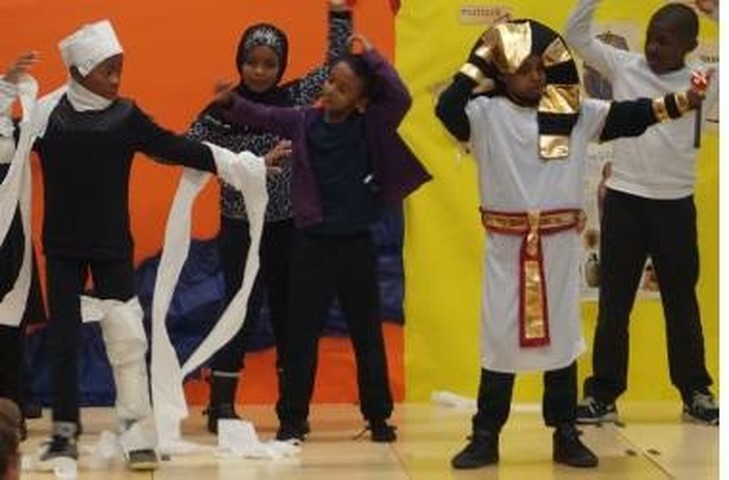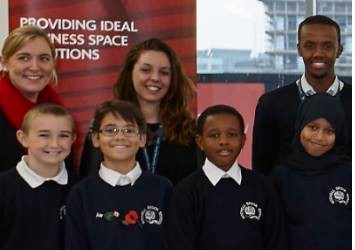 Poems for the Future
Children from year six took part in a poetry competition where all the poems have been sealed in a time-capsule for 20 years.
The poems are about how Brent might look in 20 years time. The competition was organised by property company Segro who just opened a new site in the local Stonebridge area where the time capsule is buried. The children met the CEO, other entrants, and received a £1000 prize.
_____________
SOS: Save Our Stories - latest installment
Children in Year five have been working with scientists from the future at Tricycle Theater to save the world from running out of stories.
They have begun to create and develop their characters for 'the story to save all stories'. Groups have been working on body language and emotions to build on characters, feelings and their settings. We are really looking forward to working on the plots of these characters. Look out for more updates soon!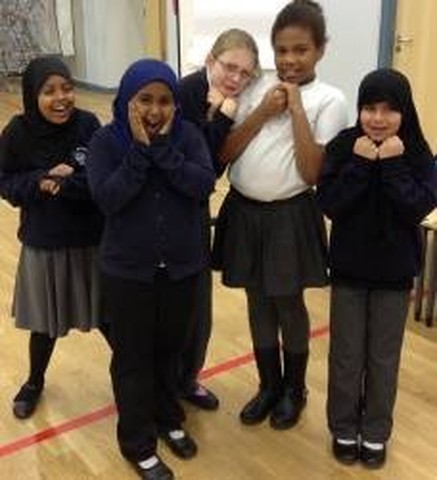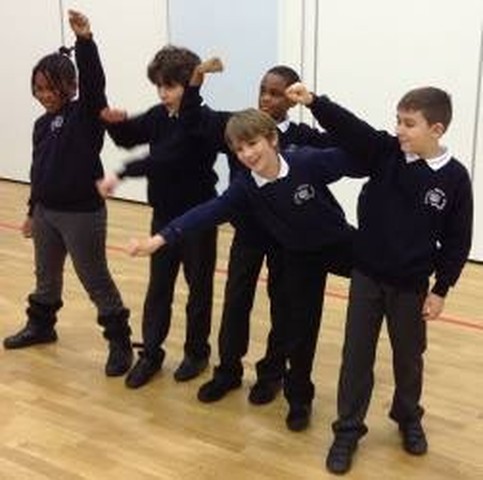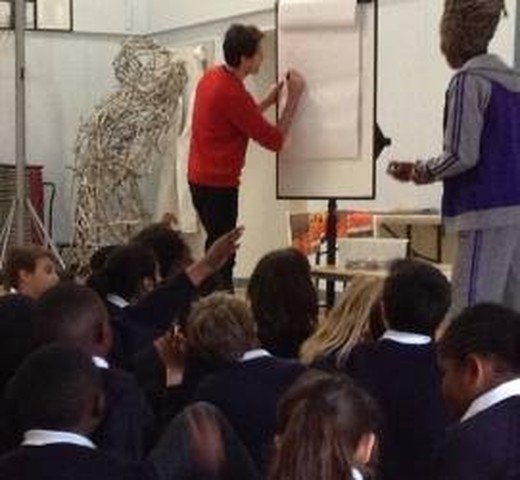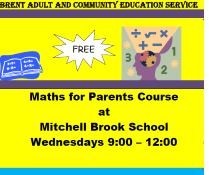 Courses and Meetings
for Parents and Carers
This term there are fun, interesting courses to help parents and carers improve their maths and reading skills and support the children's learning.
Plus the weekly coffee mornings. See more on the parents and carers page.
_______________
Looking for some of the events that happened earlier in the year? You can still read about them on the news archive page, and on the Fronter pages.
________