We hope you have had a fabulous summer break and we are looking forward to seeing you all next week.
School reopens on Wednesday 3 September 2014 for
Year 1-6 pupils.
Please refer to the school uniform guidelines to ensure your child is in correct uniform.
FOOTWEAR must be black only.
_____________
Year Six Graduation

At this special assembly there were prizes for outstanding work in numeracy, literacy, citizenship and music. And also for: drama queens (and kings!), most likely millionaires, role models, funniest, biggest chatter box and most fashion conscious!
It was a great celebration for a wonderful group of true individuals who have achieved and contributed so much!
See more on the Year Six graduation page.
________________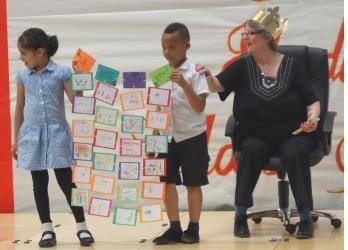 Goodbye Mrs Bean
We also are saying goodbye to a special member of staff this time.
Mrs Val Bean has been at the school for Thirty-Five years, caring for the children as a meals supervisor and learning support assistant.
All the children made cards for Mrs Bean who also got even more hugs than usual - and she gets a lot!
In her honor, the day was renamed from Monday to Valday!
_____________
Year Six Summer Show - Sister Act TWO!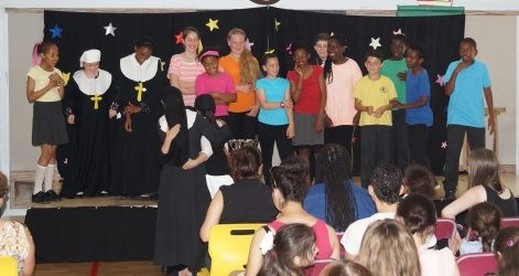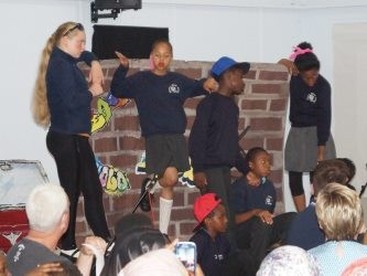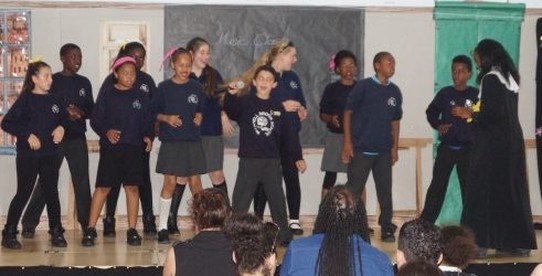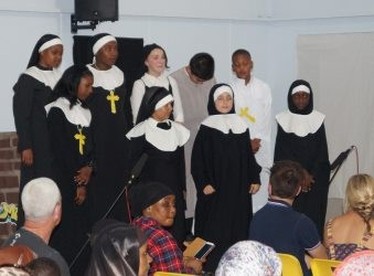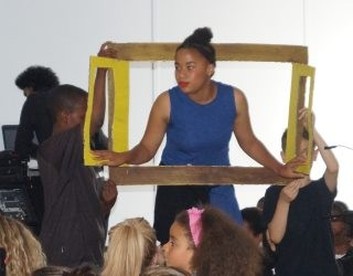 The children and staff of year six presented us with their end of year show.
Is this a land of opportunity? Can we succeed and make it big? Will the school survive? Can we sing and dance for Joy? What a show!
Here is the winning performance!
You can see much more on the Fronter events pages
_______________
2014 - The Final Achievements Assembly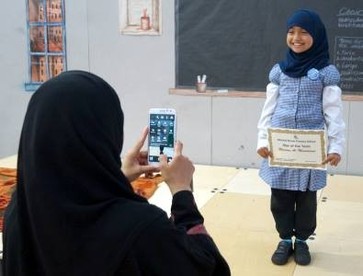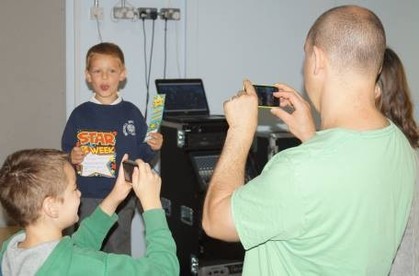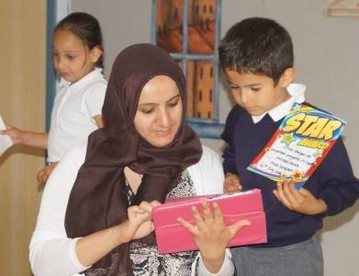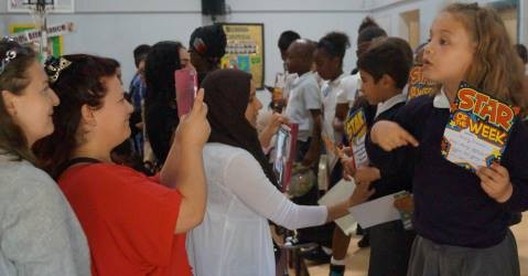 This time lots of family and friends joined us to celebrate the children's outstanding achievements in their work and development.
Role models who love learning and always show kindness and respect were among our stars of the term. And our star values shone through in our super-successful, team-focused, aspiring, respectful and spirited children. See more on the Achievements Assembly page.
______________
School Olympics Sports Day 2014
It was a beautiful sunny day (mostly!)
Many of our friends and families came to support.
And all the children got to compete in LOTS of events.
Some won medals, and everyone did their best and had a great day of sport. See more on the Sports Day page.
______________
International Night 2014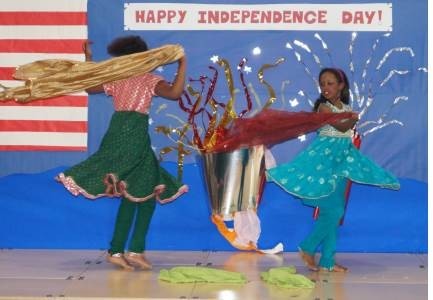 Friday 4 July was Mitchell Brook International Night - a celebration of our diversity and a chance to have lots of fun!
On the bill there was international music, dancing, drumming and performances. Plus lots of activities including face painting, henna painting - and a bouncy castle! And plenty of food from all over the world!
See lots more on the special International Night page.
______________

During the week we found out about healthy eating, looking after our teeth, some great exercise routines, and fun ways to eat more fruit. See lots more on the special Health Week page.
______________
Mitchell Brook MUSIC Day 2014
There was an opening ceremony, music day showcase, final performances, music activities all day, musicians running workshops, and everyone got the chance to learn about music, listen to music and MAKE SOME MUSIC.
Looking for some of the great things that happened earlier in the year? You can still read about them on the news archive page, and on the Fronter events pages.
________
If you have any difficulties using this site or other school facilities such as Fronter, you can email techsupport@mbrook.brent.sch.uk
_________