The Very Best of Spring

We have been celebrating our remarkable readers, wonderful writers, marvelous mathematicians, consistent achievers and overall STARS of the term.
Lots of family and friends jointed us for the event, and there was even a special performance by our Irish Dancers.
See lots more on the Spring 2015 Achievements Assembly page.
_______________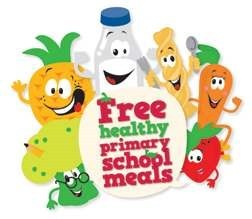 Are We Missing Out On Free School Meals?
There is now a quick on-line way to check if a child is eligible for free school meals.
Click this link to go to the checker.
If you think your family might be entitled, please use this to find out. This also helps to make sure that the school is receiving as much funding and support as possible.
_________________
Looking for some of the events that happened earlier in the year? You can still read about them on the news archive page.