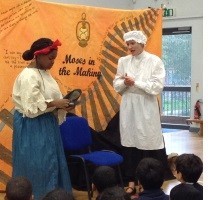 THE AMAZING HARRIET TUBMAN
This week children from Year four watched a moving performance on the life and achievements of the amazing Harriet Tubman. The children got to see first hand how Harriet lived as a slave and made the brave decision to escape slavery for freedom.
It was great to celebrate how selfless Harriet was when she made several dangerous journeys to save many other slaves. The children then took part in class based workshops to explore how it would of felt to be a slave just like Harriet.
__________________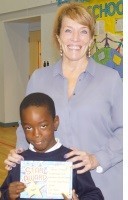 BEING THE BEST WE CAN
At this week's achievement assembly there were certificates for star learning including outstanding story-writing and contributions in science.
We also heard about children who have been exemplifying our star values with positive attitudes, great team focus and excellent listening skills.
This week, Miss Kimberley who is now our school librarian wanted to give special recognition to a star reader and visitor of the library.
See more of our Stars on the Achievements Assembly page.
______________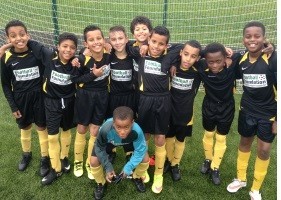 THE UNBEATEN TEAM PLAYERS
The Year five/six boys football team took part in a 6-a-side tournament at Capital City Academy. Although it was raining the boys put in a sterling effort winning three out of their four games and having a 0-0 draw in one of their games. They did not concede a single goal!
Team coach Mr Walter says: "This is the first time a lot of these boys have played together as a team and they were superb. With more practice and game experience they will be a force to be reckoned with!"
_________________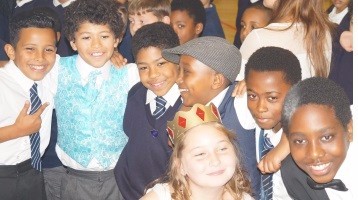 OUR RIGHTS, OUR VALUES
Do you know how our Mitchell Brook STAR VALUES tie in with the RIGHTS RESPECTING School award from Unesco that we are on target for?
Pre-secondary made it super-clear at the first extravaganza of the year. There was royalty, celebrity shows, people on the street - all showing how Respect and our other values are the basis of well-being for children and all of us!
Here are pre-secondary leading the way in song.
_______________
THE MARVELLOUS CAPTAINS OF MITCHELL BROOK

House captains for this year have just been announced. These children will be leading their houses to display the star values, win house-points and aim to claim the winning house party.
All the candidates presented their manifestos and everyone got a vote - so we practiced our democratic values as well!
_______________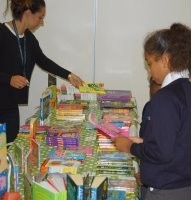 HOT OFF THE PRESS - THE BOOK FAIR
We just had the first Mitchell Brook Book Fair and it totally sold out.
There was a great range of fun, informative books for all age groups and interests and lots of children, parents and carers took the chance to stock up at super-value prices.
The book fairs are part of our big focus on reading this year. Reading is the foundation of all learning so at Mitchell Brook we are really reading for our lives!
_________________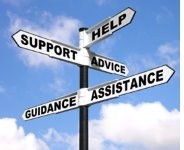 SUPPORT WITH THE NEXT STEP
The Pre-Secondary Year staff are providing as much information and support as possible with the important process of choosing and applying to the right secondary school.
Details of Open Mornings and Evenings for Brent Secondary Schools can be found here along with this Admission Guide. We strongly advise you to visit potential secondary schools to see the quality of education, extra-curricular activities and resources that the school provides.
The Pre-Secondary Team will be holding support sessions later in the half term to guide you through the application process. More information about these sessions will be posted on this website.
________________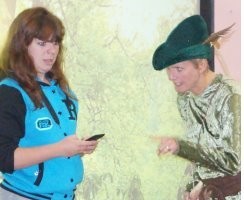 OUR GREAT VALUES
We saw a performance called 'Ain't Britain Great' which showed us six different ideas of what Britain might be like, and that a world without responsibilities and rules would not be a nice place to live! Can you image a country where Mr Hood robs the poor and gives to the rich - just because robbing poor people is easier!?
Children learnt all about RESPECT and understood why we promote the STARS values and the Rights Respecting Articles at our school.
______________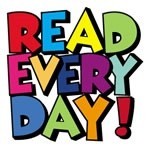 WE ARE ON A READING MISSION
We know reading is a totally essential life skill even - or especially - in this age of information, and we are having a big focus on reading this year.
The goal and expectation is that every child will read to an adult every evening. Each child has their own Reading Record Book which will be completed by the adult, and where the children can add their own comments about what they have read. Each week they will be able to choose a reading book from our great new library.
To keep the whole school community up to date there will be a special Reading Newsletter every half-term.
_______________
WELCOME TO THE TEAM
New staff members with lots of skills and qualities have joined the school this year. Here they are! (Click the pics for bigger images.)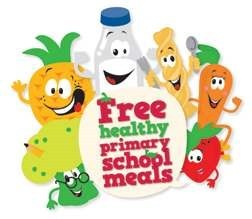 Are We Missing Out On Free School Meals?
There is now a quick on-line way to check if a child is eligible for free school meals.
Click this link to go to the checker.
Here is a letter to parents and carers about free school meals and why it is important for the school to apply if a child is eligible.
If you would like any help with this, speak to Bharti in the office.
_________________
(Looking for some of the events that happened earlier in the year? You can still read about them on the news archive page. )