Be on time for quarter to 9! Please ensure you are in correct school uniform.
BOOK WEEK DAY ONE
BEST BOOKS AND RED-HOT READING
On the first day of Book Week lots of us came to school dressed as our favourite characters, brought copies of the books we love, and made donations to BookAid who send books to libraries in Africa.
Joining us for the day is poet and author Clare Bevan, who has written lots of poems and stories for children. She read some of her own poems in a special assembly, and workshops where the children could ask questions and join in. Clare showed how in a poem you can explore what it's like to be something completely different! See more on the reading week page.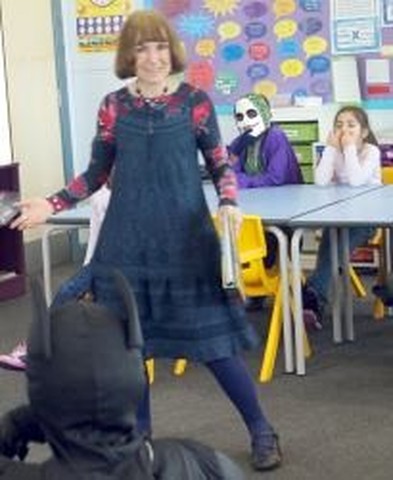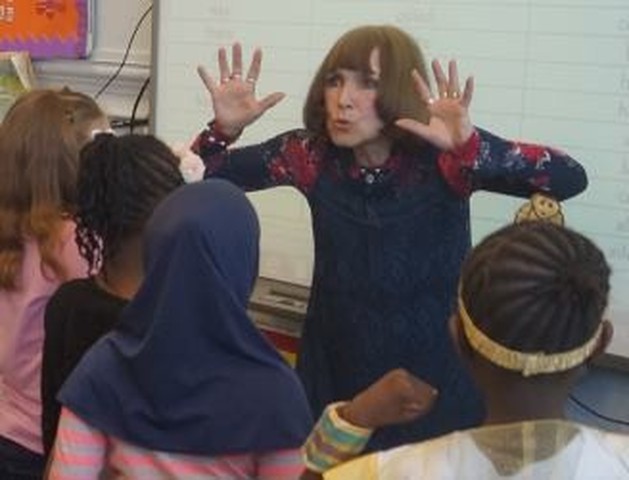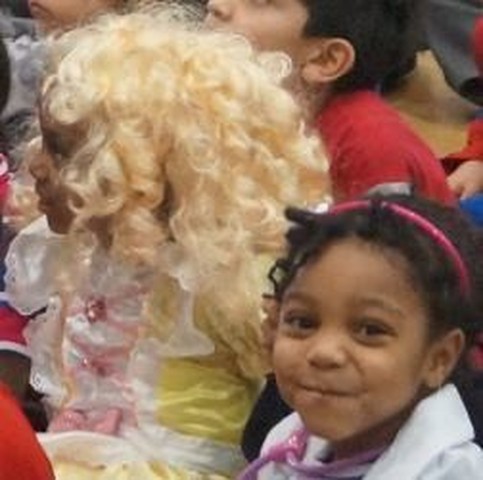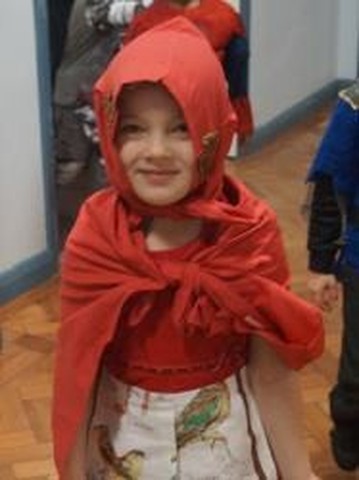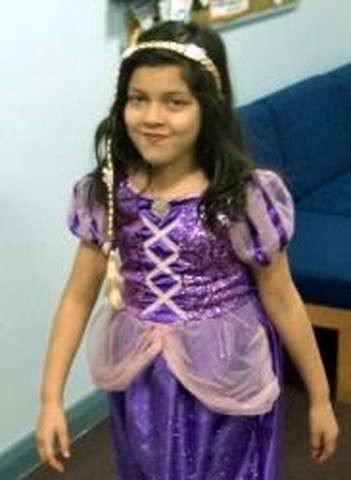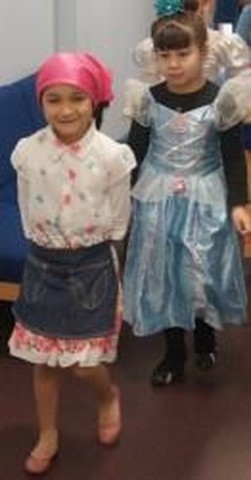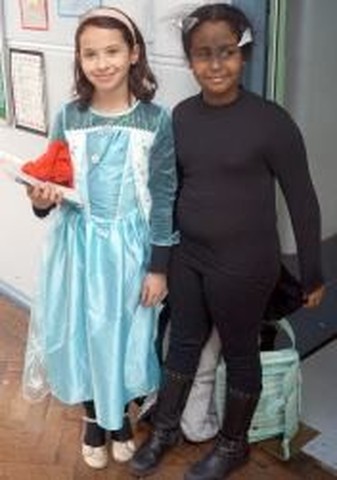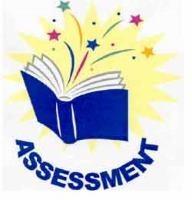 New Assessments at Mitchell Brook
Like primary schools all over the country, we have to apply new ways of assessing pupil progress being introduced by the government.
Here is a brief explanation of what this means at Mitchell Brook, and here is a full Assessment Statement of how we will be supporting our children at this stage in a challenging transition period that is being initiated for us all by the Department for Education.
____________
Mitchell Brook and Magic Breakfast - A Great Start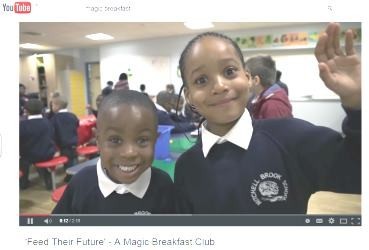 We are very proud that Magic Breakfast chose Mitchell Brook to participate in a film about how they give thousands of children across the country a nourishing start to the school day. In 2012, we went with Magic Breakfast to make a pitch to the staff who work at Downing Street, to support the charity.
Magic Breakfast supports Mitchell Brook by supplying us with some of our breakfast food so that we can deliver a free breakfast to any child in our school. This supports our firm belief in equality for all as well as ensuring the children can get a good start to the day.
Magic Breakfast works in partnership with businesses like Quaker Oats/Tropicana and many schools like Mitchell Brook who actively care about every aspect of the children's well-being. Click the pic or here to see the film.
Thank you to the staff and children of both breakfast club and Laurel class who helped to make this happen!
_______________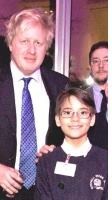 In the News - Our Award-Winning Volunteer
The Team London volunteer award for Manuel in year six has come to the attention of the local newspaper.
The Brent and Kilburn Times ran a story about certificates awarded by Mayor Boris at a special ceremony in City Hall to volunteers in recognition of the contribution they are making to their community.
One award winner was the longest serving ever volunteer at the Samaritans, the crisis listening charity. Manuel received his as a goodwill ambassador and councilor at the school. You can read the whole story here and there is more about the event at Team London here.
__________________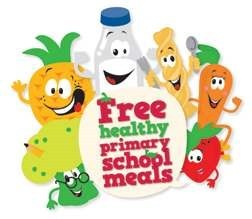 Are We Missing Out On Free School Meals?
There is now a quick on-line way to check if a child is eligible for free school meals.
Click this link to go to the checker.
If you think your family might be entitled, please use this to find out. This also helps to make sure that the school is receiving as much funding and support as possible.
_________________
Twelfth Night Re-invented - the Ring of Truth!
The year five extravaganza told a brilliant story of family rivalry, love, inventions and triumph.
After working with Tricycle Theatre for a term, the children collectively re-worked the story of Twelfth Night. Two fantastically inventive twins nearly created the jPhone, but just got beaten by another little start-up.
Then Miss Lea-Robbins heard about a special invention competition, and the boys come up with the most useful idea EVER - a ring that makes you tell the truth...! See more on the extravaganza page.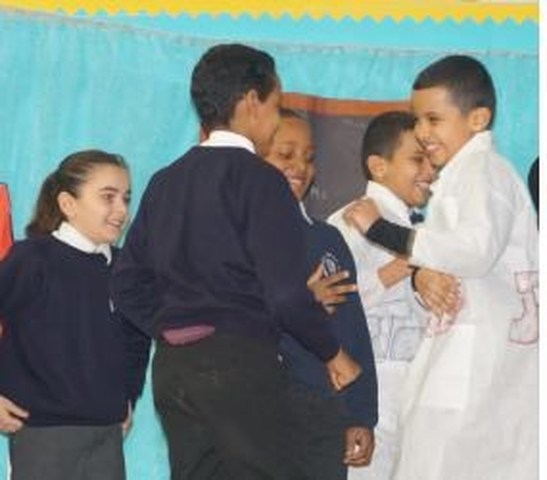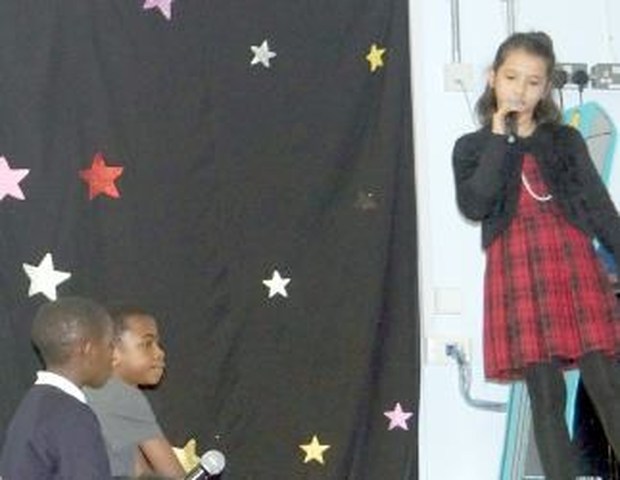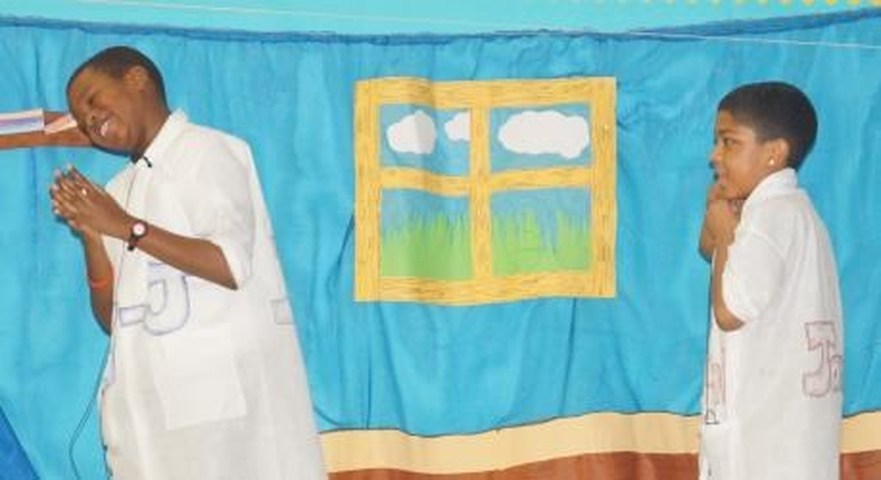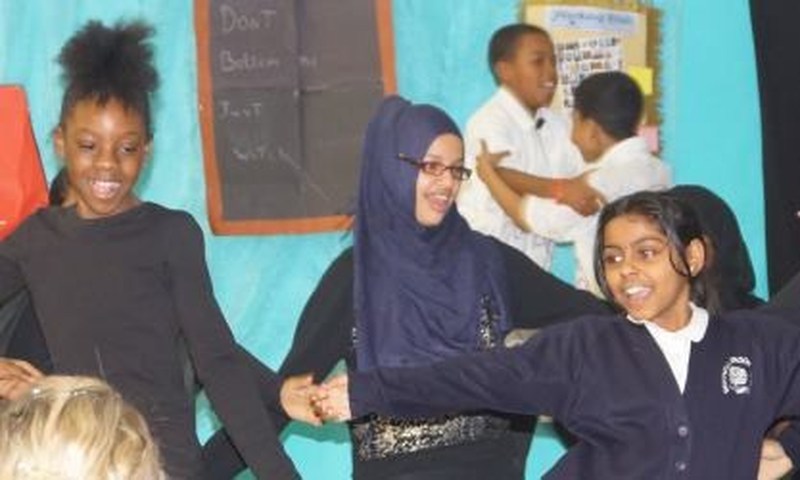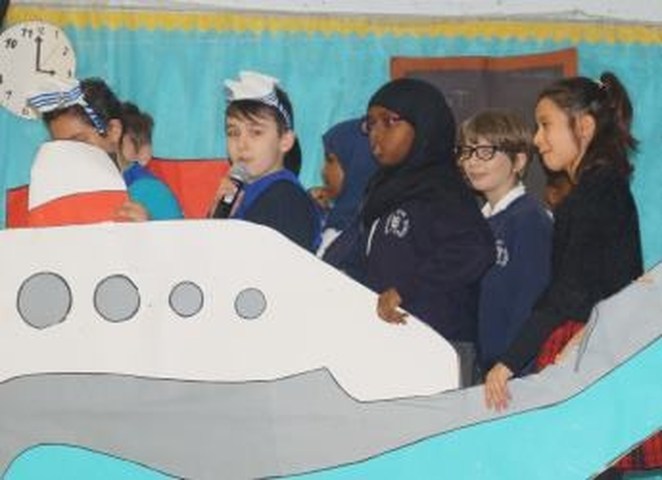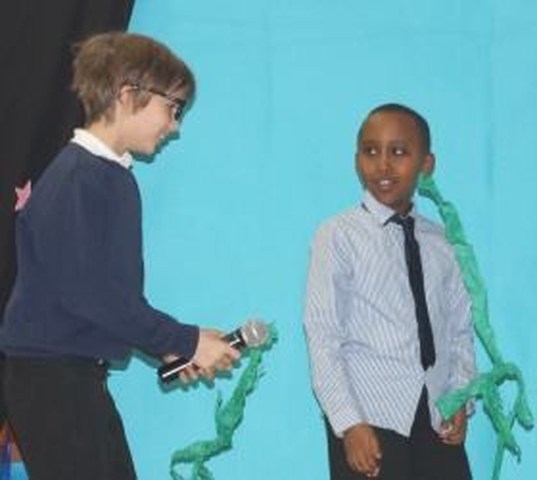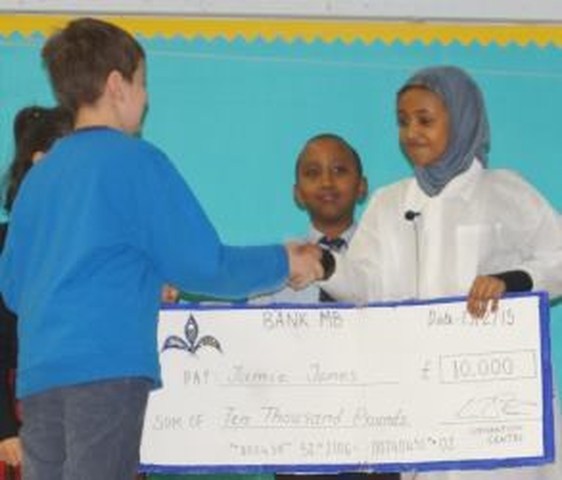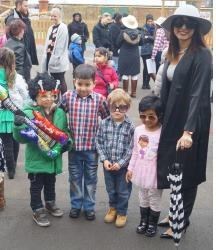 MUSIC DAY 2015
It was a day of non-stop musical activities and learning. Some special guests and teachers joined us. Even the maths and literacy was linked to music on music day!
We came to school dressed as our favourite musician, era or genre.
See lots more on the MUSIC DAY 2O15 PAGE
__________________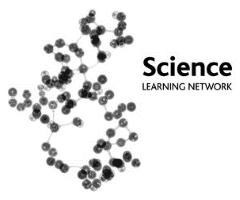 We have won an award of £5000 to spend on the great science teaching happening in the school.
The money is an Enthuse Award from the National Science Learning Centre. It will pay for a specialist to come and work with Miss Lea-Robbins and the team on teaching and learning all about science.
The National Science Learning Centre is funded by the Wellcome Trust, the biggest non-government source of funding for scientific research in the UK. We are very pleased to have gained their support and involvement in our science teaching.
_______________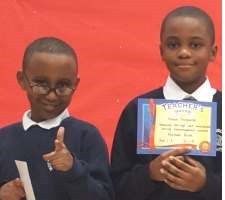 At the latest Achievements Assembly the star values we heard most about were SUCCESSFUL and ASPIRING ATTITUDES.
Here are our fantastic learners of the week, the stars of the week with most house-points, and the shining examples of our star values.
_________
OUTSTANDING NEWS
We have received a letter of congratulations about our performance from the Minister for Schools.
First, here is a note of explanation from our Head Ms Landreth and here is the letter from the Minister.
___________
Looking for some of the events that happened earlier in the year? You can still read about them on the news archive page.